Brief Introduction
---
As a leading industrial robot supplier from China, we are proud to introduce our state-of-the-art 6 axis robot, a versatile and high-performance robotic arm that is revolutionizing the manufacturing industry. With its advanced features, impressive payload capacity, and wide range of applications, our 6 axis robot is designed to meet the evolving needs of modern manufacturing processes. In this article, we will provide you with a comprehensive overview of our 6 axis robot, including its technical details, applications, operating procedures, and more.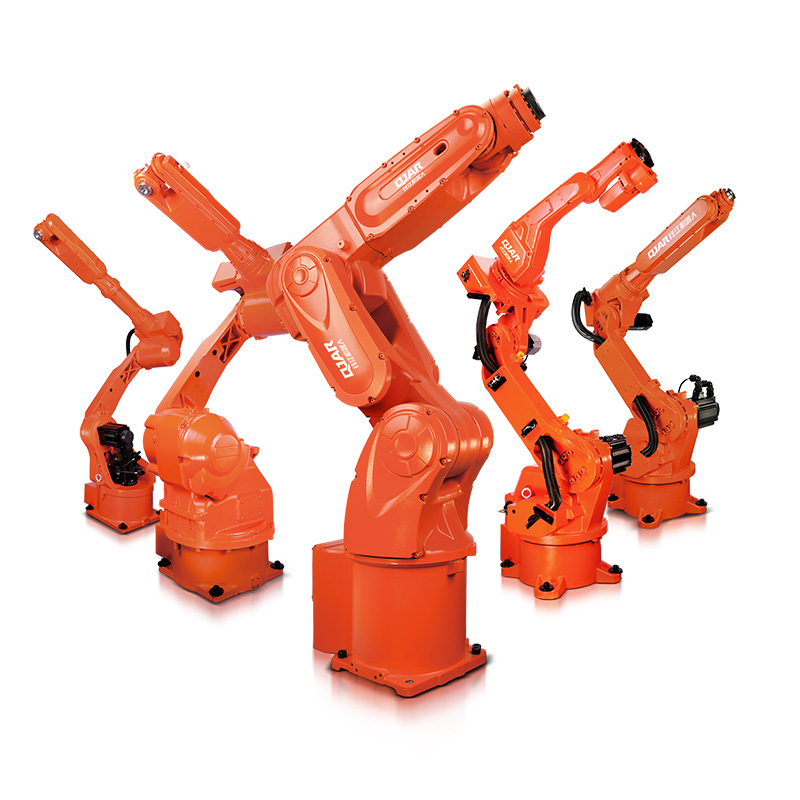 Technical Details of Our 6 Axis Robot
Our 6 axis robot is engineered with cutting-edge technology and boasts impressive specifications that set it apart from the competition. Here are some key technical details of our 6 axis robot:
1.Payload Capacity: Our 6 axis robot has a high payload capacity of up to 800 kg, making it suitable for handling heavy objects and performing demanding tasks in industrial settings.
2.Reach: The robot arm has a maximum reach of 3159 mm, allowing it to access hard-to-reach areas and work in confined spaces, providing exceptional versatility in various manufacturing environments.
3.Precision: Our 6 axis robot offers exceptional accuracy with repeatability of up to +/- 0.02 mm, ensuring precise and consistent results in repetitive tasks, which is crucial for maintaining high-quality production standards.
4.Speed: The robot arm is capable of swift and smooth movements, with maximum speeds of up to 2 m/s, enabling efficient and time-saving operations in dynamic manufacturing prosses.
Applications of Our 6 Axis Robot
Our 6 axis robot finds applications in a wide range of industries and manufacturing processes. Some common applications of our 6 axis robot include.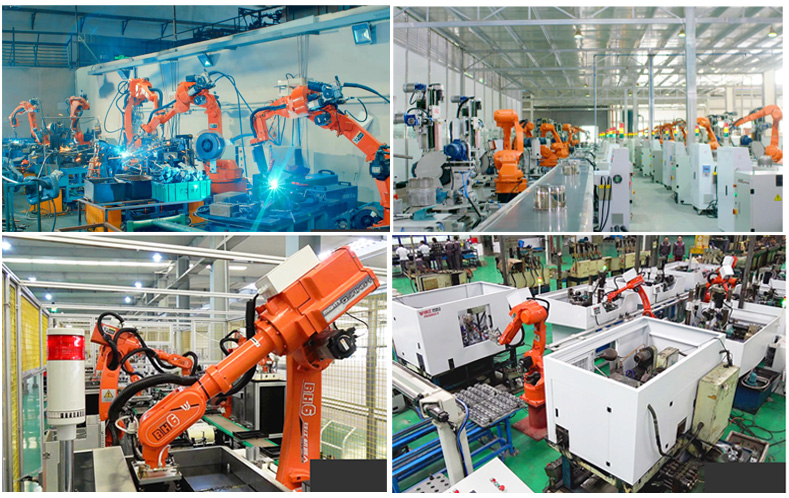 1.Material Handling: Our 6 axis robot can be used for loading, unloading, and transferring heavy materials, components, and parts, optimizing material flow and improving productivity.
2.Assembly: The robot arm can perform precise and repetitive assembly tasks, such as screwing, riveting, and gluing, ensuring consistent quality and reducing human errors.
3.Welding: Our 6 axis robot is equipped with advanced welding capabilities, making it suitable for welding tasks in automotive, aerospace, and other metalworking industries, delivering precise and high-quality welds.
4.Packaging: The robot arm can efficiently handle packaging tasks, including picking, placing, and packing products, reducing labor costs and enhancing packaging efficiency.
Technical Details of a certain model in a 6-axis robot
---
Model
QJR10-1
Axis Number
6
Payload
10kg
Repeat Positioning
±0.05mm
Max Armspan
1671mm
Motion Range
J1
±172º
J2
﹢166º,﹣107º
J3
﹢83º,﹣92º
J4
±170º
J5
±125º
J6
±360º
Max Speed
J1
172º/s
J2
172º/s
J3
183º/s
J4
430º/s
J5
430º/s
J6
584º/s
Allowable Torque
J4
24.6N.m
J5
24.6N.m
J6
9.8N.m
Inertia Moment
J4
0.63kg.m²
J5
0.63kg.m²
J6
0.1kg.m²
Robot Body Weight
250kg
Power Capacity
3.3kVA
Cabinet Size
580*600*960mm
Cabinet Weight
130kg
Source
Three-phase four-wire
Installing Form
Ground, Ceiling
Robot Overall Dimension and Motion Range Drawing
---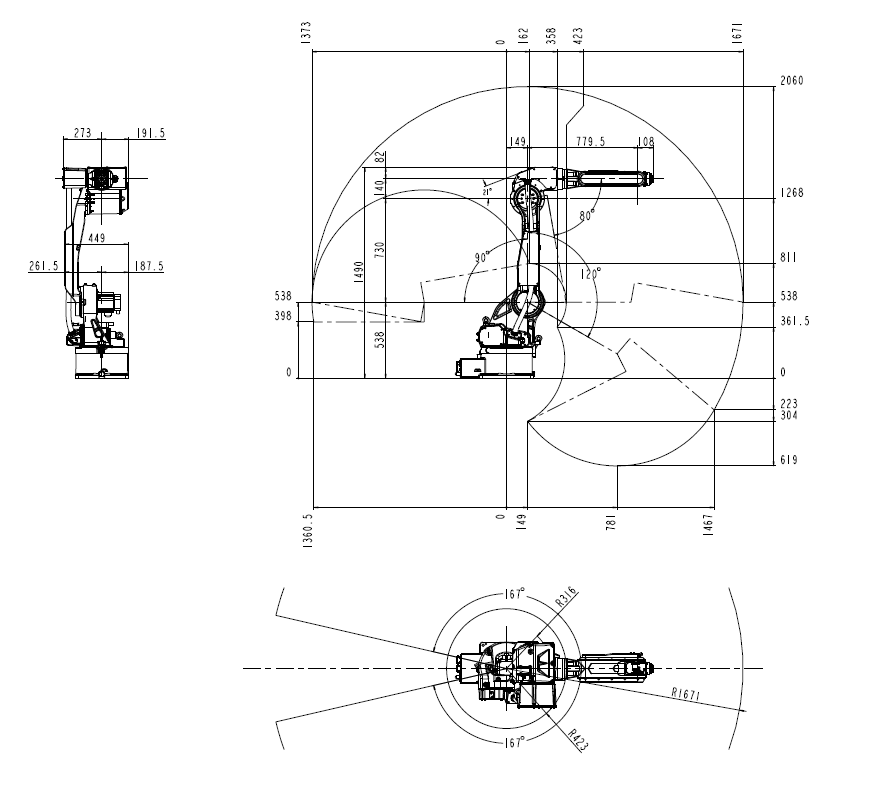 Robot Base Mounting Dimension Drawing
---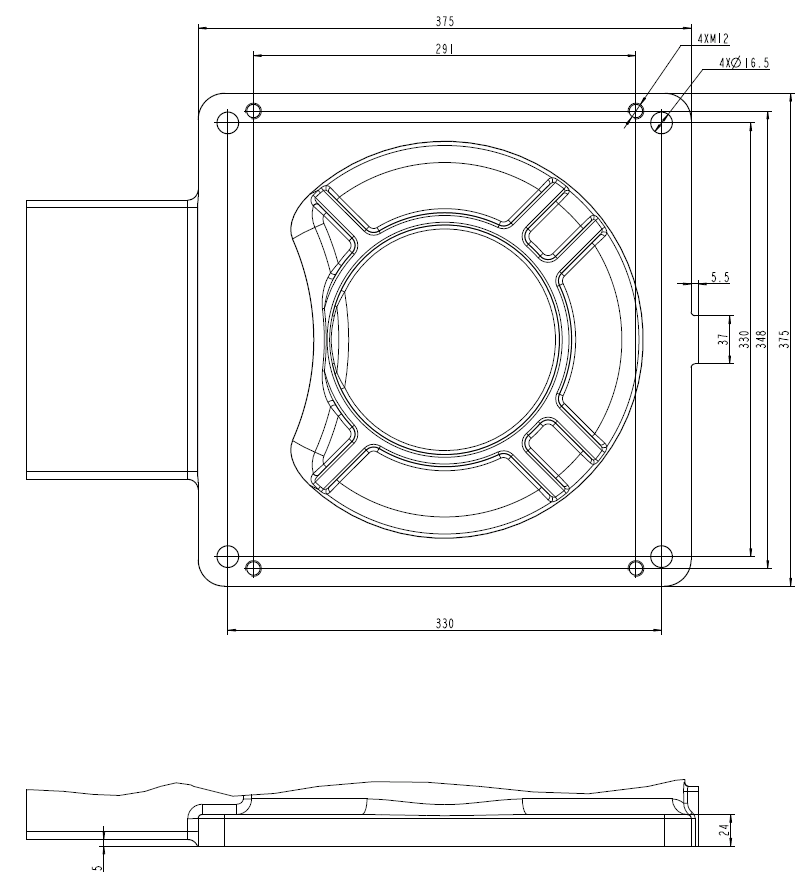 Robot End Installation Dimension Drawing
---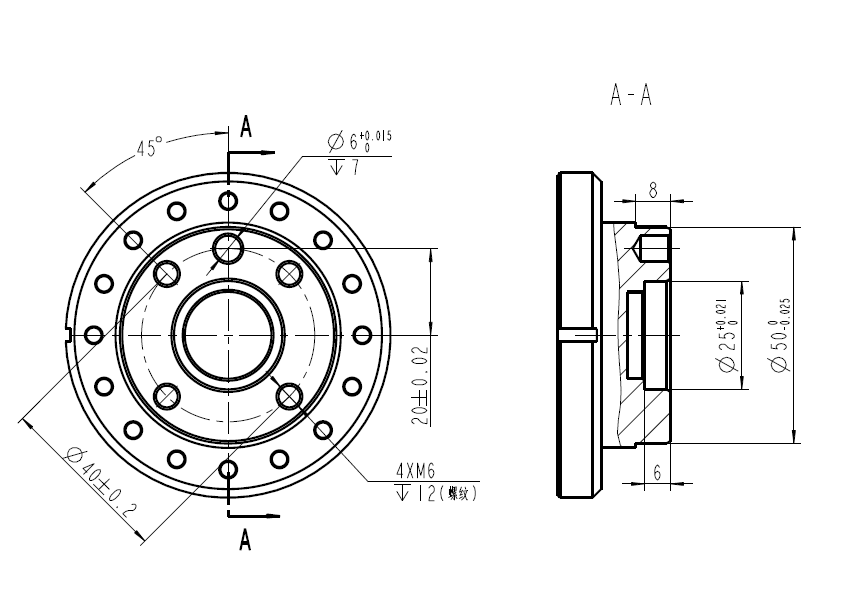 6-axis robot video