Brief Introduction
---
It has a unique patented overhead transmission with spherical axis to improve the life and reduce the moment of inertia of axis; and expand the scope of logistics, assembly line. Features are as follows:
The maximum line speed of the robot is 8m/s, high speed good rigidity, and high production efficiency.
With washable hygienic design(optional), esay maintenance.
The robot vision system integrate with superior tracking performance can be used in the food packaging production line, pharmaceutical sorting, circuit board welding, lightweight packaging, parts assembly, and other industries.
Technical Details
---
Model
QJRB3-1A
Axis Number
4
Payload
1kg/3kg
Repeat Positioning
±0.08mm
Max Armspan
900*320mm
Motion Range
J1
﹢36º,﹣94º
J2
﹢36º,﹣94º
J3
﹢36º,﹣94º
J4
±360º
J5
_
J6
_
Max Speed
J1
1031º/s
J2
1031º/s
J3
1031º/s
J4
2865º/s
J5
_
J6
_
Allowable Torque
J4
φ900mm
J5
351mm
J6
800mm
Inertia Moment
J4
8m/s
J5
Serve motor drive
J6
_
Robot Body Weight
120kg
Power Capacity
2.0kVA
Cabinet Size
230*339*410mm
Cabinet Weight
16kg
Source
One-phase three-wire
Installing Form
Ceiling
Robot Overall Dimension and Motion Range Drawing
---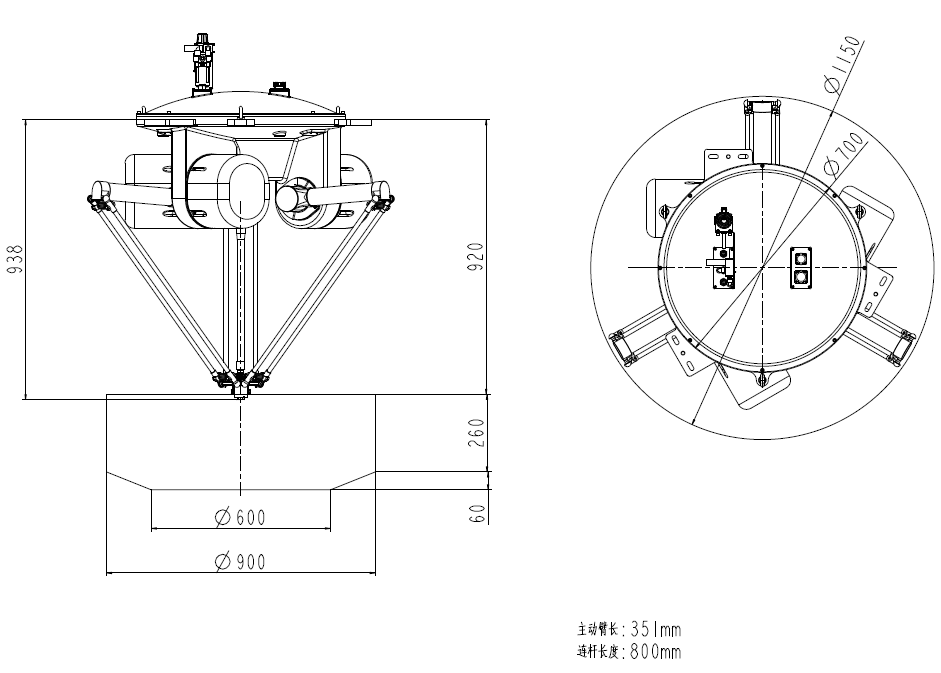 Robot Base Mounting Dimension Drawing
---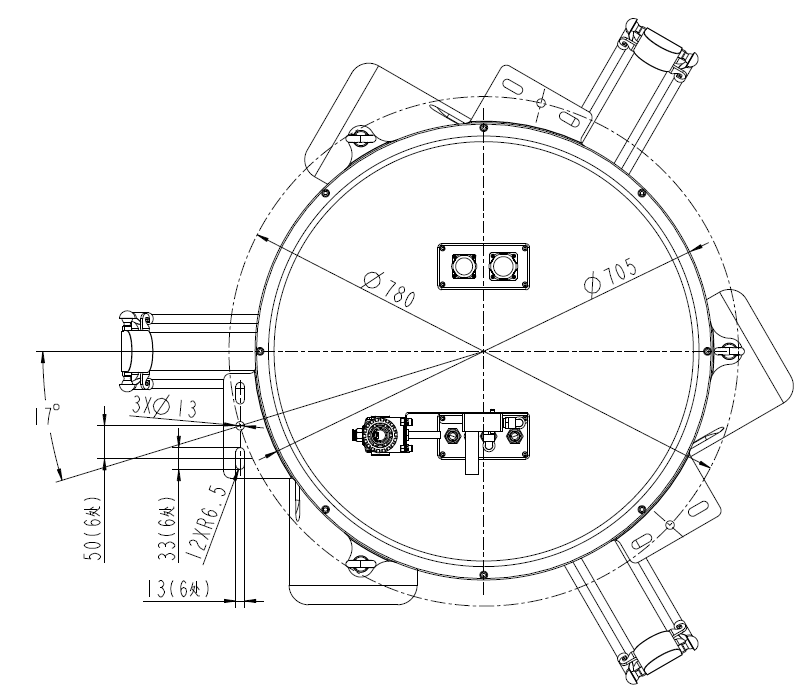 Robot End Installation Dimension Drawing
---