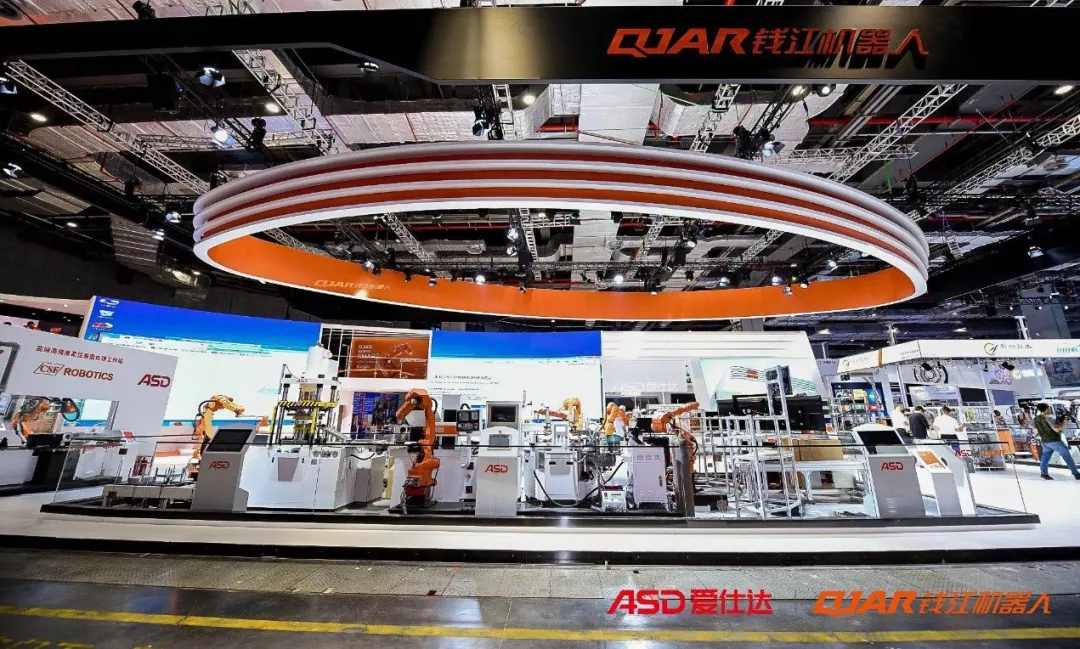 ➤ Rich integrated application to provide digital solutions and intelligent robotic manufacturing ecosystem
➤ C2M intelligent digital production line creates a new unmanned intelligent large-scale commercial mode

The five-day CIIF officially opened on September 17. At this industrial expo, the robot booth of QJAR Robotics is constantly exciting, displaying a series of innovative digital solutions and building an intelligent robotic manufacturing ecosystem.


At this CIIF, QJAR robotics exhibited two synergystic welding robots, which is composed of a head and tail positioner, two QJRH6-3 welding robots and laser tracker. The synergystic ability of the two welding robots is demonstrated by using the independent development system of QJAR.This low spatter ultra-thin plate welding technology is in the leading position in the field of China domestic robot welding. At present, this welding technology has been used in the welding line of Qianjiang Motorcycle frame to realize the batch production of automatic welding of motorcycle frame.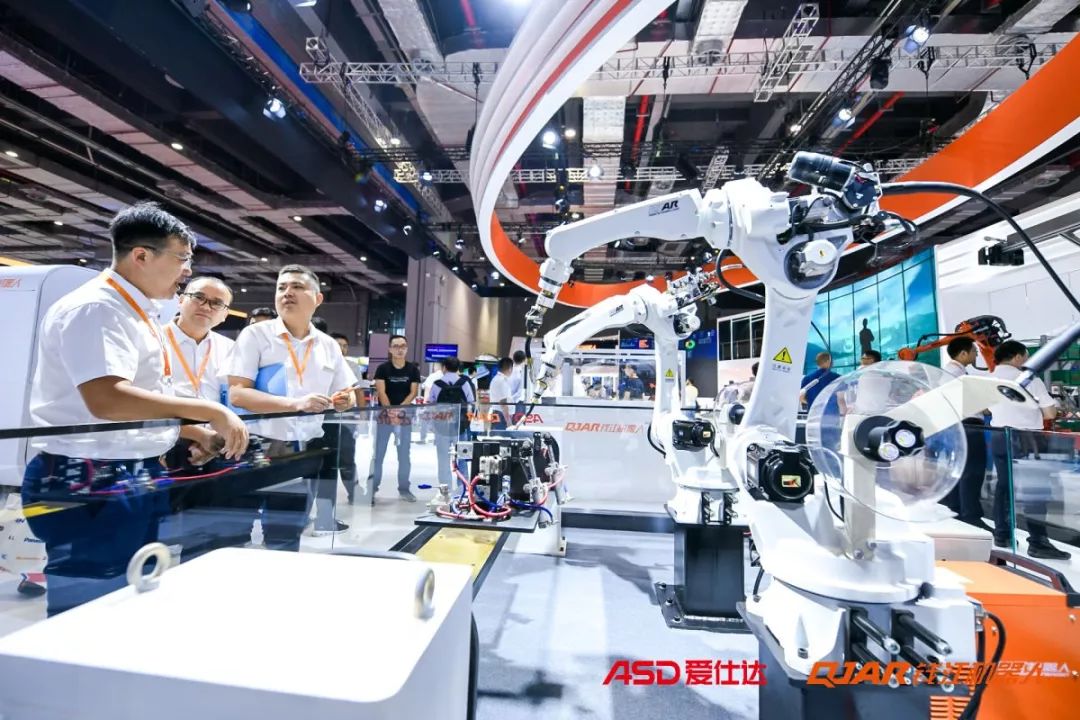 C2M Robotic Automatic Production Line

To fully realize intelligent unmanned production and customized flexible customization, quickly respond to customer needs, establish a logistics chain from production to integration, and create a new C2M large-scale commercialization mode.This set of equipment is independently developed and integrated by QJAR and its parent company ASD, using 6 sets of QJAR robots, 4 sets of domestic digital intelligent equipment and the Internet of things platform (ARX + robot cloud platform) independently developed by ASD Shanghai Research Institute, a set of vision detection system (ARHawkVision), MES (ARiMES), SCADA (ASD ARMI data acquisition system), WMS (ARiWMS).
This set of equipment can not only undertake the teaching tasks of machine teaching and computer software programming tasks, but also can be applied to a small number of batches of demands such as industrial tourism, gift customization, etc. It is more convenient to expand into unmanned production lines, digital workshops, intelligent factories and other industrial fields.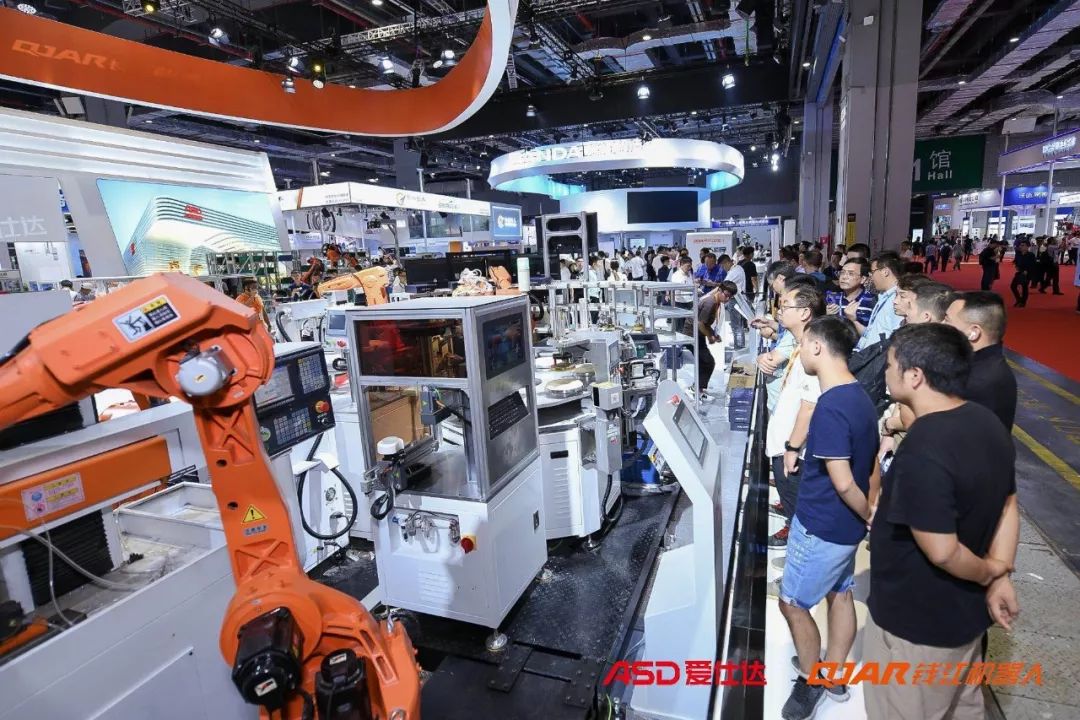 This set of equipment is composed of 6 systems: Robot-Miniload cache system (R-WMS system manages the location information and dispatches the robot to perform the in and out warehouse task), robot palletizing system (palletizing management system automatically generates the palletizing type and completes the palletizing task of turnover box), robot intelligent depalletizing system (3D vision system of artificial intelligence depalletizing algorithm intelligently guides the robot to complete the despalletizing task), AGV flexible handling system (carrying AGV completes the delivery task of the cargo to the robot), R-WCS intelligent sorting system (R-WCS intelligent sorting system dispatches the tilting AGV to complete the sorting task), robot intelligent in-box sorting system (powerful 3D visual sorting algorithm guides the robot to complete the sorting task).This workstation is suitable for beverage, dairy, food, beer, petrochemical, pharmaceutical and other industries.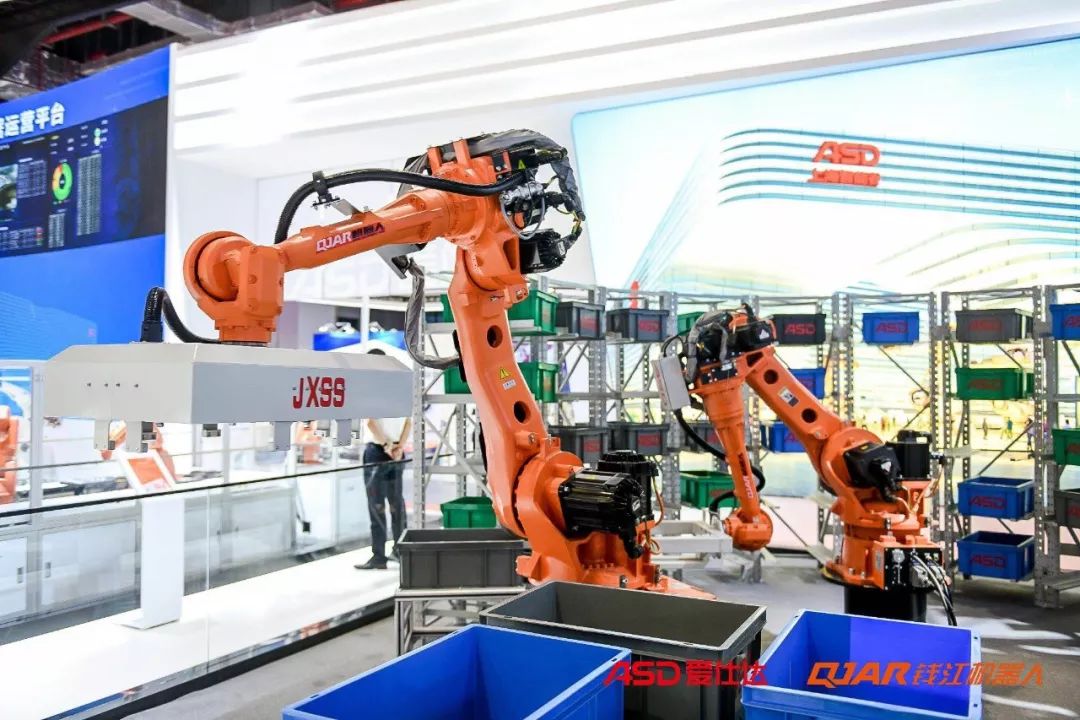 CSF high-end welding, polishing and grinding, it consists of QJRB50-1 special grinding robot, a rotary table, a CSF-5002 constant force electric grinding tool, a CSF standard rapid tool changer, an intelligent electronic control system, etc. According to the different shape of the product weld and the processing technology of CSF for the weld product, the tool in the tool change table is customized non-standard tool according to the different weld processing of the product, which shows the mature experience and products of CSF in the field of weld processing.
CSF high-end precision large-scale workpiece cleaning and grinding, it is composed of a QJR210-1 grinding robot, a robot non-standard fixture, a rotary feeding table, a rotary table grinding system (1 CS-VL01 constant force flexible belt machine, 1 CS-RL02 belt machine, 2 axial compliance spindles). The workstation shows the mature application of CSF in the field of casting cleaning (aluminum casting, cast iron casting). According to the actual needs of the product, CSF can customize all kinds of modular and standardized constant force belt sander, constant force polishing machine, constant force cutting machine and constant force spindle system.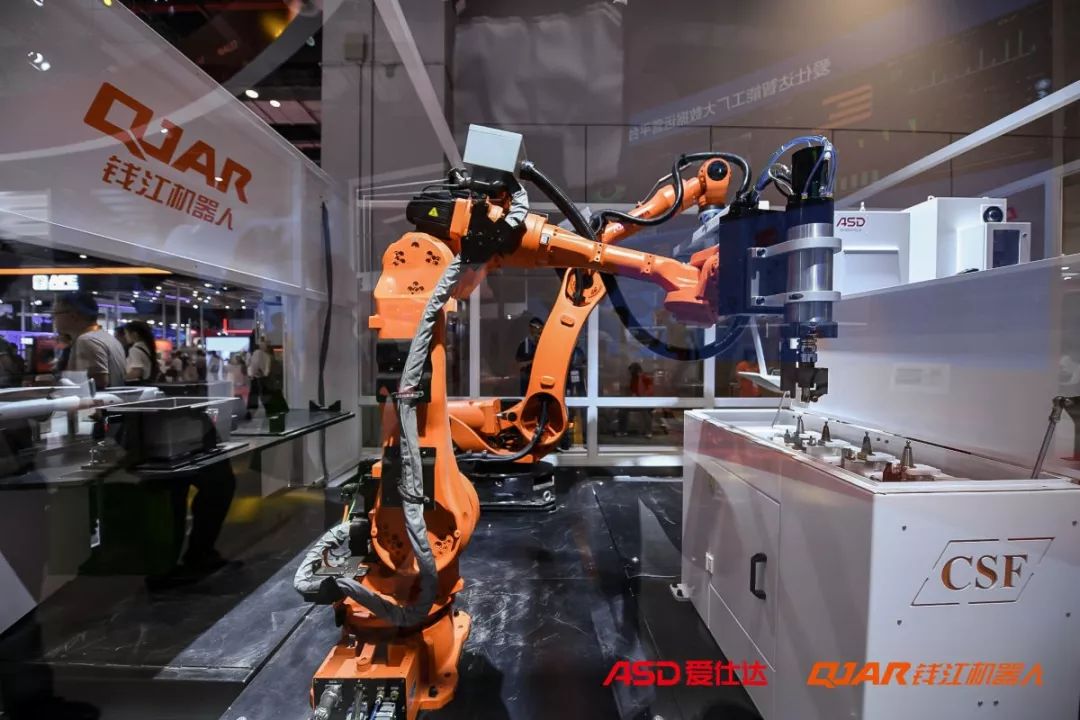 In the robot booth of QJAR Robotics self-help coffee maker is even more impressive. Artificial intelligence makes life better and more convenient! As long as the audience friends choose the right taste on the screen, after scanning the QR code, the coffee robot starts working immediately. In less than a minute, a cup of tasty coffee can come into their hands. Because of the precise blending, the taste of coffee is comparable to that of famous brands, and many audiences come to experience this fancy coffee maker.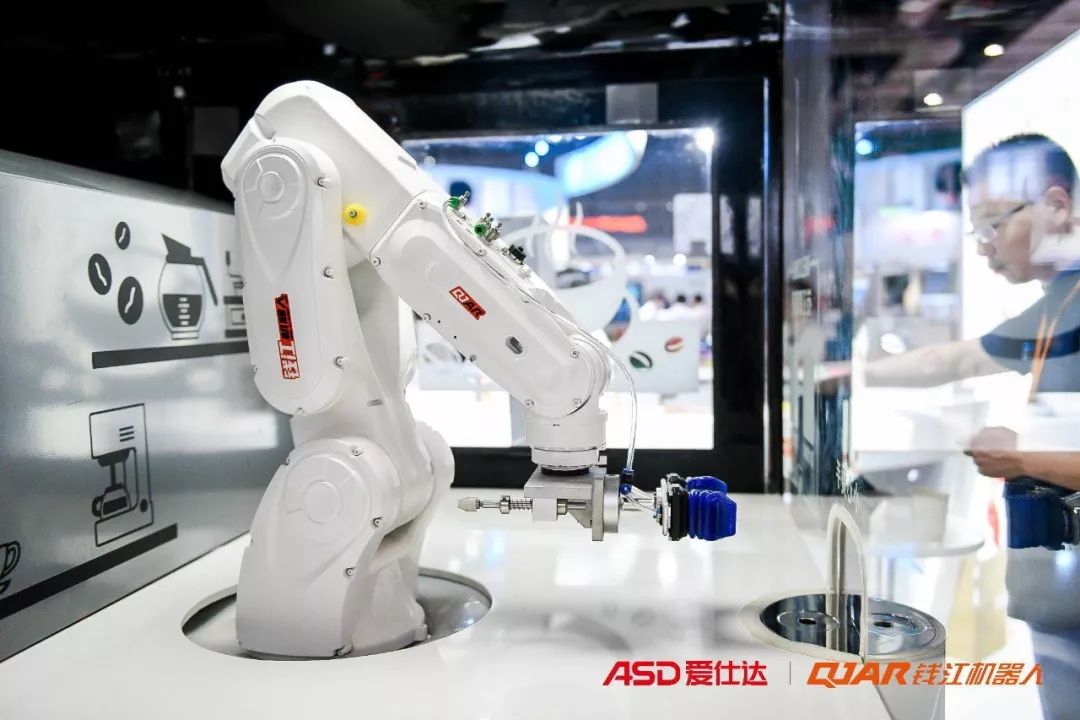 Tags: Robotic Automation Show    Robotic Coffee Machine    Arc Welding Robot