As an annual national welding event with great scale and influence, Beijing Essen Welding and Cutting Fair (BEW) was held in Dongguan, an important manufacturing town in South China, from May 8 to 11. QJAR Robotics, representing the level of the top welding robots in China, made an amazing appearance with "star products" and triggered an industry earthquake. It is worth mentioning that the new type of arc welding robot QJRH4-1A has been put on the market in an all-round way, which has overcome the difficult problem of workpiece welding with complex multi-joints and efficiency requirements, and provided a feasible scheme for the application practice of various industries in China.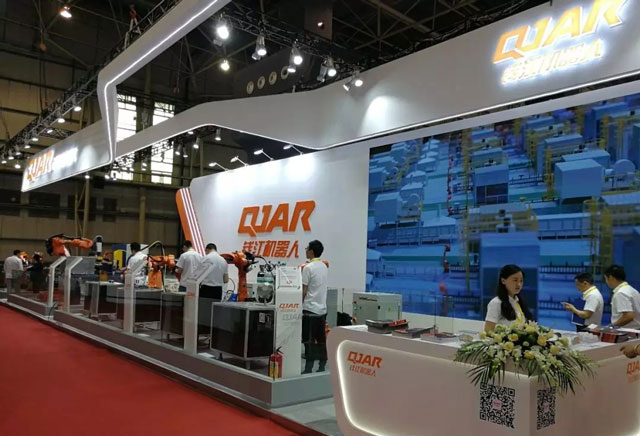 BEW fair, co-sponsored by China Institute of Mechanical Engineering, German Welding Society and German Exhibition Company Essen, enjoys a high reputation in the industry and is the largest exhibition in the field of welding and cutting. It is held every four years in Germany and is held in Beijing and Shanghai in turn in China.

QJAR Robotics is the "elder" in the field of welding. At this exhibition, QJAR showed seven projects: laser cutting project, laser welding project, positioner + dual robot synergistic welding project, robot handling + robot synergistic welding, aluminum alloy fish-scale saddle welding, seam tracking welding (middle plate), seam processing and surface grinding workstation.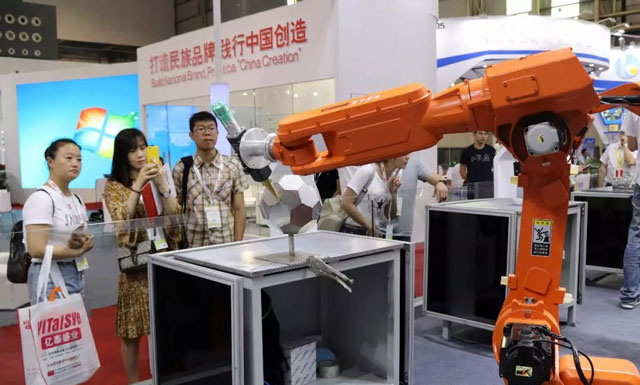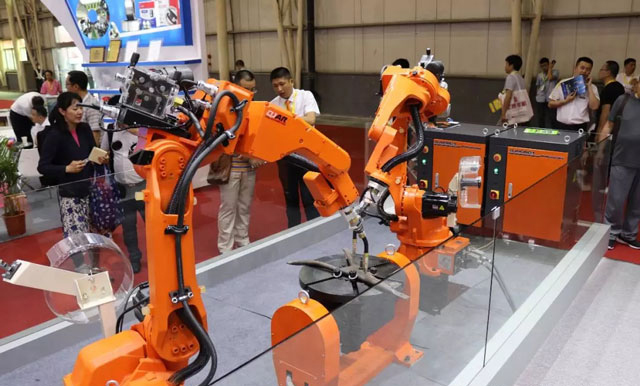 QJRH4-1A, a new type of arc welding robot, has a payload of 4 kg, a reaching distance of 1410.5 mm and a repeated positioning accuracy of ±0.03 mm. By using the flexibility of the robot and the 180° horizontal and vertical rotation of the positioner, any welding seam can be rotated to the most suitable welding position. The simultaneous interpolation control of 14 axes can be realized, and the workpiece welding with complex multi-welding points and efficiency requirements can be realized.

QJAR robot with its own arc welding power source, welding stability and welding quality have been greatly improved. Flexible configuration workstation can realize welding of different workpieces only by replacing fixtures, and the interface connection between fixtures and positioners or platforms adopts the typical structure of rapid replacement, which makes fixture replacement convenient and fast. The rotation of positioner is controlled by robot control cabinet. The coordinated movement of the robot and the positioner can be realized n the welding process, without the need for the positioner to be driven by the control cabinet alone, thus saving space.
Tags: Robotic Welding Arm    Industrial Robot Exhibition    6 Axis Robot