As the size of the industrial automation market continues to grow, China has become the world's largest industrial robot market. At the same time, a large number of robot manufacturers were spawned to meet market's needs. As of now, there are more than 6,000 robot-related companies in China, but what makes
QJAR robots
one of the best among Chinese industrial robots manufacturer?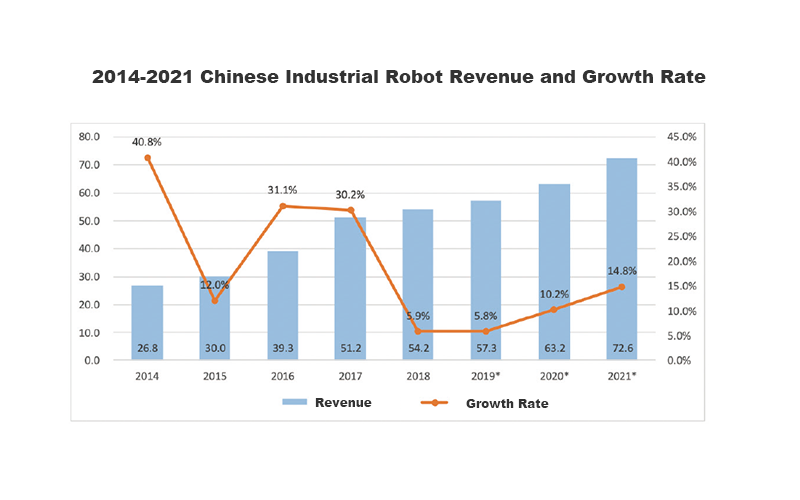 Here are the reasons why:
Brief Information of QJAR: QJAR robot is a holding subsidiary of Zhejiang ASD Electric Co., Ltd. (stock code: 002403), it is a robot high-tech enterprise with independent intellectual property rights and core technologies. At present, QJAR has set up wholly-owned subsidiaries in Shanghai, Hangzhou and Harbin. QJAR provides standard industrial 6-axis robots with loads ranging from 3KG to 800KG, as well as special application robots. QJAR has achieved breakthroughs in many application fields, mastered welding, cutting, spraying, polishing, sorting, assembly, loading and unloading, handling, stacking, QJAR robots have been applied in the auto parts, 3C, hardware, food and beverage, metal processing and other industries.
A high quality product must be tested by the market. For industrial robot, customers are more inclined to trust a brand which has been used in some big projects by leading company in the industry. QJAR robots have been applied in ASD pot manufacturing line (ASD is the number one kitchenware manufacturer in the world), QJ motorcycle manufacturing line (QJ is the leading motorcycle manufacturer in China), etc. In the ASD pot manufacturing factory there are 500 QJAR robots which help with handling, loading and unloading, palletizing, deburring, packing, etc, and in the QJ motorcycle factory QJAR robots help with welding, bending, handling. The stability, security, reliability, flexibility, uniformity, have been verified in those projects.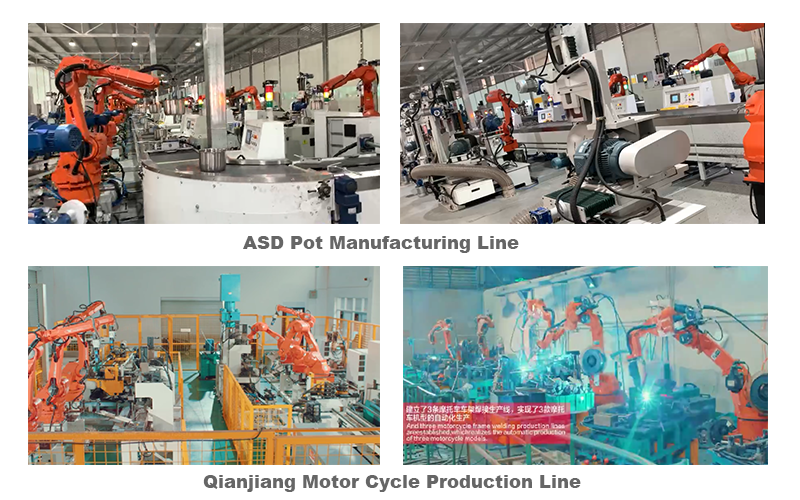 QJAR has a world-class factory. It has cost QJAR 25 billion USD to build this factory, in the factory we use the most famous CNC machine from Japan and Switzerland to manufacture the robot parts, and we have a series of testing machine in every manufacturing step to make sure the quality of the robots. We have passed ISO 9001, we have CE certificate from SGS, the most authoritative agency. we got explosion-proof painting robot, which is the first qualified company to get such a qualification in China.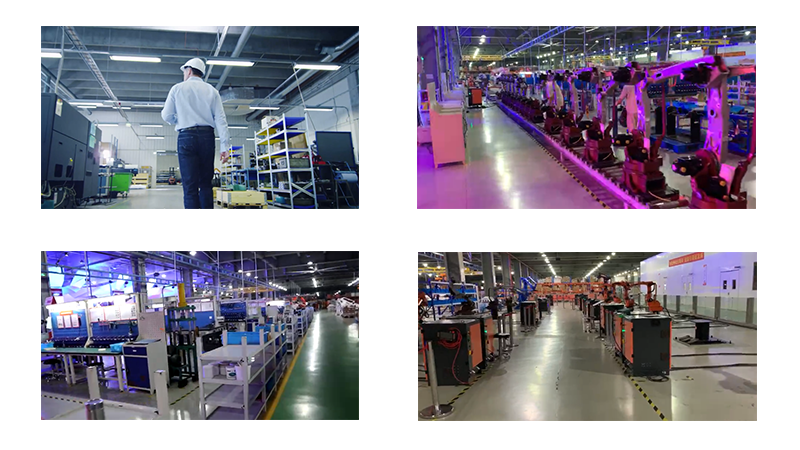 Advantages compared to other Chinese industrial robot manufacturer:
(1)Our sealing device has undergone three generations of reforms and has currently reached zero oil leakage. And our oil is not the kind of liquid oil with strong fluidity, it is relatively solid, so it's better for up-side down and wall mounting.

(2)QJAR has a team of 60 people for after-sales service, which can give professional and prompt after-sales support, some of them can speak English.

(3)Due to the world class factory and good management, QJAR has an annual capacity of 6000 units robots, and we have stable partner for sea and air freight forwarder so we can send the robots to our customers quickly after the order is placed.


(4)QJAR has its own controller, and its bottom layer is IPC (Industrial Controller Computer) based on Linux, while some other Chinese brand is Embedded bottom layer. QJAR's controlling system's operating rate is almost 100 times than some other Chinese brand. And for some models, QJAR has KEBA controller's option. You can choose according to your needs.


(5)For the core parts of robots like motors and reducers and drives, QJAR uses Japanese brand like Tamagawa and Nabtesco, Shimpo, and some Chinese top level brank like Tsino Dynatron CoolDrive, Shuanghuan, Zhenkang. The configuration of QJAR robots is better than most of the other Chinese robot manufacturers.

(6)QJAR is one of the first company to manufacture robots, the applications in every industry is tested and have many actual cases and we get a good reputation in Chinese market.

(7)QJAR costs 0.15 million USD in the calibration devices, accuracy is compareable to other foreign brands, other Chinese brands use manual calibration which is clearly not good as QJAR robots.

(8)For casting parts, QJAR uses the best machining device in the world to make robot parts castings, for example, only two of our main CNC machines cost more than 1.5 million USD, while many other robot manufacturer outsource the castings from other company with very poor quality. That can make the actual performance of the robot unstable. And alarm usually happen during working because of its low quality standard parts configuration, causing the robot very easily get influenced by the surrouding signal of other devices in the condition.

(9)QJAR order Ethernet bus protocal From German Beckhoff official agent (bus communication is stable and reliable), but for other Chinese brand, it's Self-made, the bus communication may have issues!

(10)Before the robot come out from the factory, QJAR robot will do many testings, which will take 108 hours. And for other Chinese brand it's less than about 12 hoursQJAR has a team of 60 people for after-sales service, which can give professional and prompt after-sales support, some of them can speak English.

Here are some application cases of QJAR robots: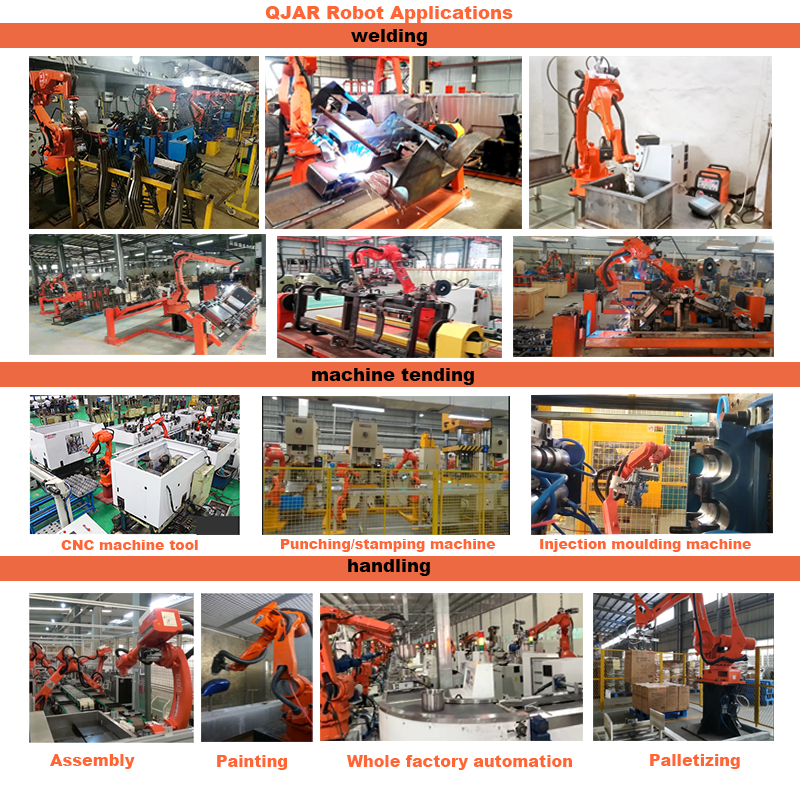 Welcome to subscribe to our YouTube channel to see more application cases video
https://www.youtube.com/channel/UCvkzqaQFFV2j6Bk4yg-i0AA


QJAR featured model introduction: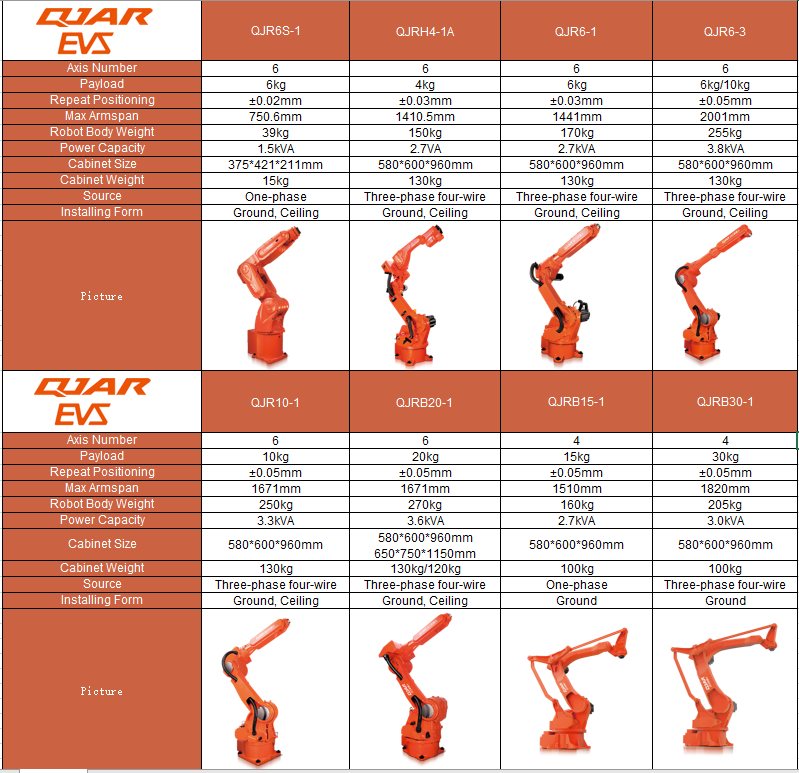 Please feel free to get full models information
QJAR will further improve product performance and complete product line, continue to extend in the intelligent manufacturing world to meet the needs of integrators and various customers.
Tags: China Industrial Robot    Robot Supplier    High Quality Robot