Functional Features
---
The well-knit design makes the

6 do

f robotic arm

body more slender than other same level product, so it is more flexible even in a small space, also keep a very low rate of collision with surrounding devices.
Maximum reach 915mm
Industrial robots lighter structure design than other same level product, so it is easy to install inside a system or to mount upside -down
High-rigidity arm and top-level servo control technology guarantee the smoothness and stability while the movement.
Rated payload 6kg, easily applied in multiple application
Robotic arm built-in cable, no more catheter and cable twisting on the arm. Leak-proof structure, which can be applied in dust and oil-mist environment.
Technical Parameters
---
Robot model
SYR006-900
Arm form
Vertical multiple joints
Degree of Freedom
6 axis
Maximum payload
6kg
Maximum travel
axis 1
-170°~170°
axis 2
-45°~190°
axis 3
-155°~110°
axis 4
-170°~170°
axis 5
-120°~120°
axis 6
-360°~360
Maximum speed
axis 1
337.5°/S
axis 2
270°/S
axis 3
375°/S
axis 4
300°/S
axis 5
375°/S
axis 6
468°/S
Repeated Positioning Accuracy
±0.03mm
Maximum reaching distance
915mm
Robot body weight
60kg
Installation mode
Ground or upside down mounting
Installation environment
ambient temperature
0~45℃
relative humidity
20~80%(No condensation)
vibration
Under 0.5G
others
Robot installation must be away from:Flammable or corrosive liquids or gases, electrical sources of interference
IP level
IP65
Advantage features
Compact structure, high speed, high precision, high expansibility and easy operation
Application
Assembly, cutting, handling, marking, grinding, etc.
Installation Interface Diagram
---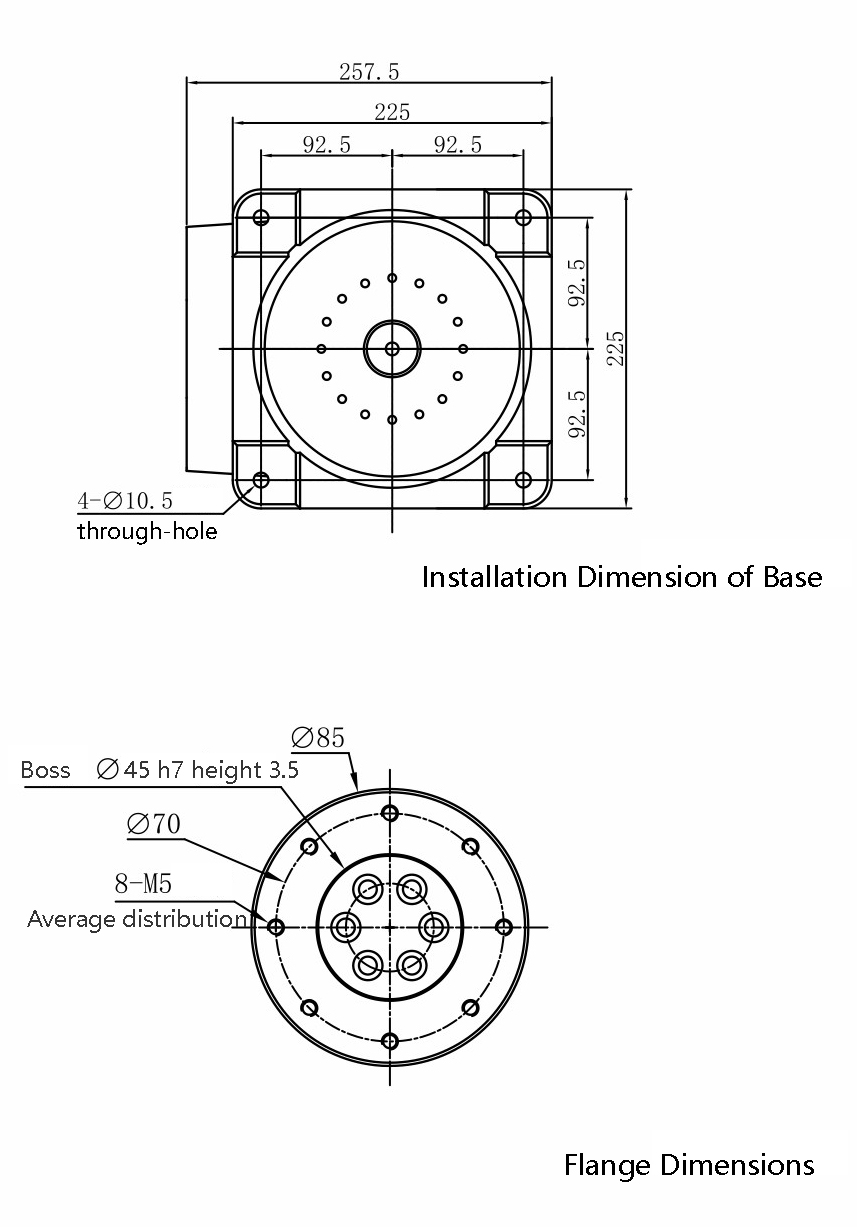 Motion Range Diagram
---