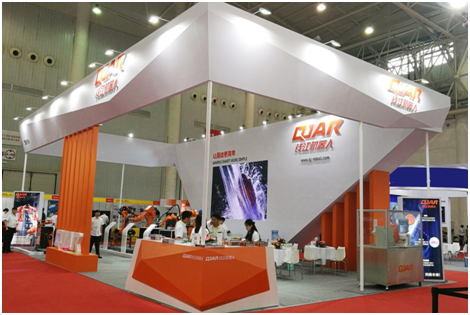 With the prosperity of manufacturing industry in the world, "green, intelligent, technological and innovative" put forward new requirements for intelligent manufacturing in the next era, and the concepts of "intelligent, lightweight, innovative" in the field of industrial manufacturing are constantly proposed. Industrial robots are the core productivity of ntelligent manufacturing in the future. QJAR Robotics relies on the top experts and professors technical team of QJAR Industrial Robot Research Institute to make great progress in welding, spraying, stacking, polishing and grinding, sorting and other high-end manufacturing applications. It has pioneered and innovated, and has become a shining business card of domestic robots with its core technical advantages.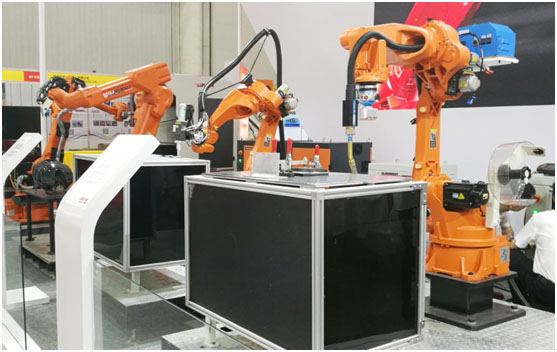 Aluminum Alloy Push-Pull Wire Welding System
In this Wuhan exhibition, QJAR Robotics has presented its strength with five major intelligent projects: aluminum alloy push-pull wire welding system, laser automatic three-dimensional cutting application, automatic loading and unloading solution, automatic polishing and grinding solution, automatic painting solution.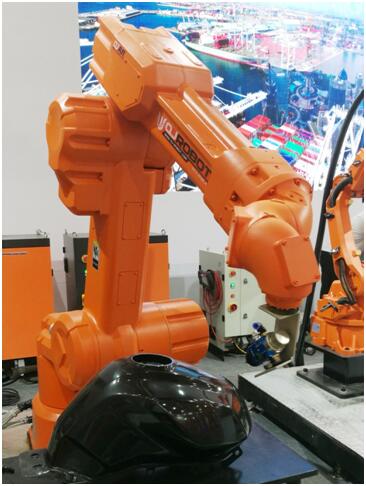 Automatic Painting Solution
QJRP10-1, a 6-axis painting robot newly developed by QJAR Robotics, was first unveiled in public. Payload 10 kg, arm span 2035 mm, weight 370 kg, protection level IP65, with positive pressure explosion-proof system. The wrist is a special L-wrist for painting, which can be applied to professional robots in dangerous environment with paint mist.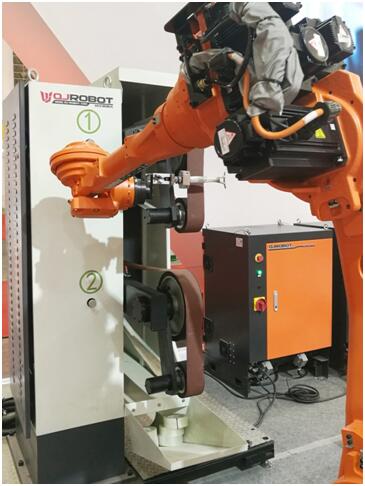 Automatic Polishing and Grinding Solution
QJR50-1 six-axis polishing robot with payload of 50kg and arm span of 2012.4mm can work continuously and steadily without fatigue. It can ensure the consistency and accuracy of polished products and ensure product quality. Only by switching the teaching program of polishing robot, polishing operations of various products can be realized, and the production efficiency of enterprises can be improved. Robot replaces manual work, avoiding the safety risk brought by operator's direct contact with polishing machine. The dust environment of polishing operation site is extremely harsh, and the robot can work safely in smoke and dust environment.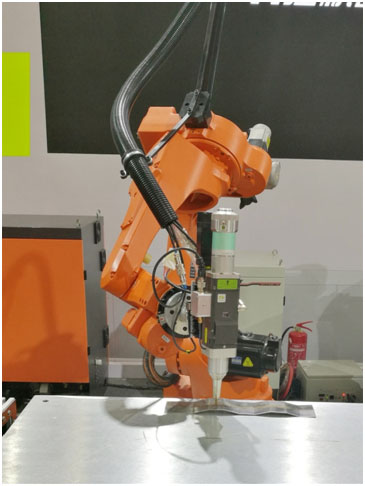 Laser Cutting System
QJAR three-dimensional laser cutting system realizes high quality, high precision and high efficiency cutting (welding) of three-dimensional workpiece without secondary processing. Fiber laser and industrial robot are highly integrated and flexible.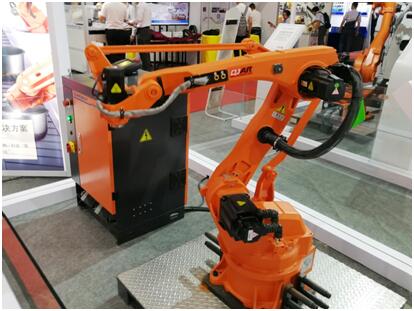 Automatic Loading and Unloading Solution
QJRB15-1 four-axis robot, with a load of 15kg, repetitive positioning accuracy ±0.05 mm and an arm span of 1510 mm, is suitable for furniture, food and beverage, 3C and other industries to achieve high-speed and high-precision palletizing, picking up, packaging, handling, loading and unloading. Self-designed new wiring structure, cables from the middle of the arm to the three-axis motor of the arm, has obvious advantages over the traditional two wiring forms. High-speed and stable, low-power output of the whole axis, simple equipment composition. It's with excellent motion characteristics, especially suitable for high-speed feeding and unloading applications in stamping industry.
Tags: Industrial Robotic Show    China Industrial Robot Manufacturer    Mechanical Automatic Robot