Brief Introduction
---
The mechanical structure is simple and compact. You can select ground or inverse installation.
Pick and place robot arm span is nearly 2 meters. Large working space, suitable for large products in the welding operation.
Fast running speed, high repeat positioning accuracy, suitable for welding, loading and unloading, handling, assembly and other applications.
Technical Details
---
Model
QJR6-3
Axis Number
6
Payload
6kg
Repeat Positioning
±0.05mm
Max Armspan
2001mm
Motion Range
J1
±172º
J2
﹢166º,﹣100º
J3
﹢83º,﹣92º
J4
±170º
J5
±125º
J6
±360º
Max Speed
J1
172º/s
J2
172º/s
J3
201º/s
J4
430º/s
J5
447º/s
J6
573º/s
Allowable Torque
J4
8.81N.m
J5
8.81N.m
J6
3.14N.m
Inertia Moment
J4
0.2kg.m²
J5
0.2kg.m²
J6
0.03kg.m²
Robot Body Weight
255kg
Power Capacity
3.8kVA
Cabinet Size
580*600*960mm
Cabinet Weight
130kg
Source
Three-phase four-wire
Installing Form
Ground, Ceiling
Robot Overall Dimension and Motion Range Drawing
---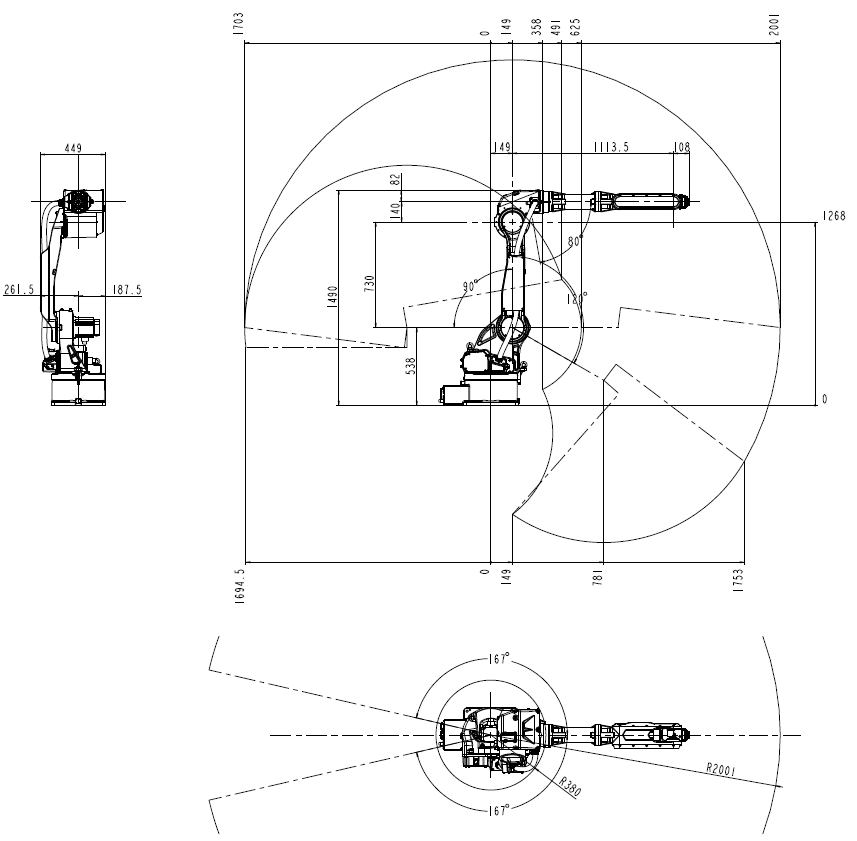 Robot Base Mounting Dimension Drawing
---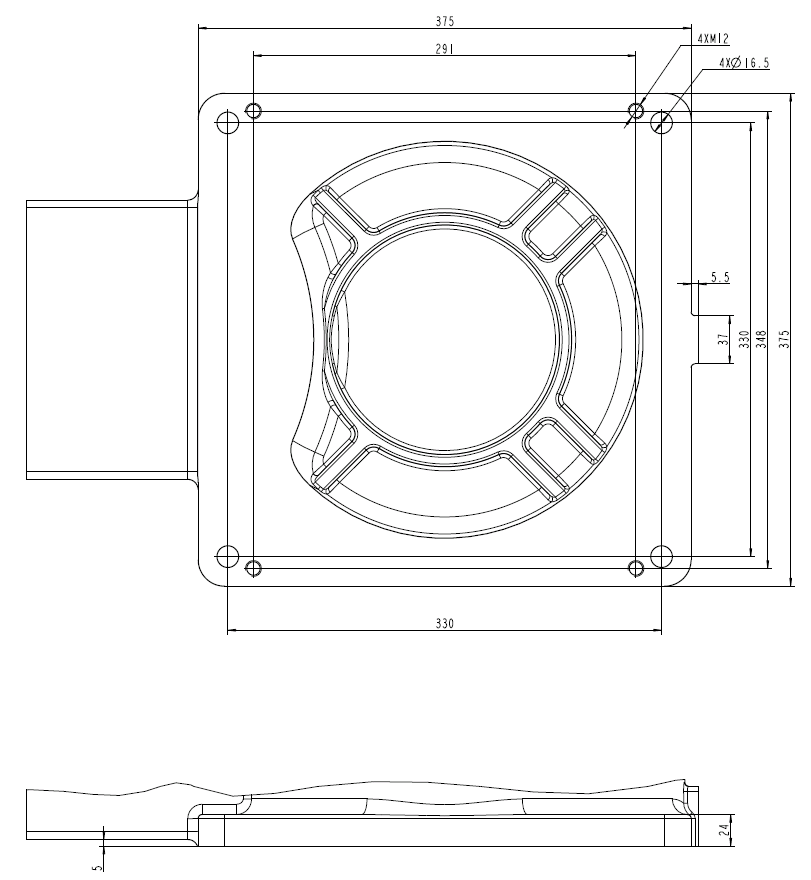 Robot End Installation Dimension Drawing
---